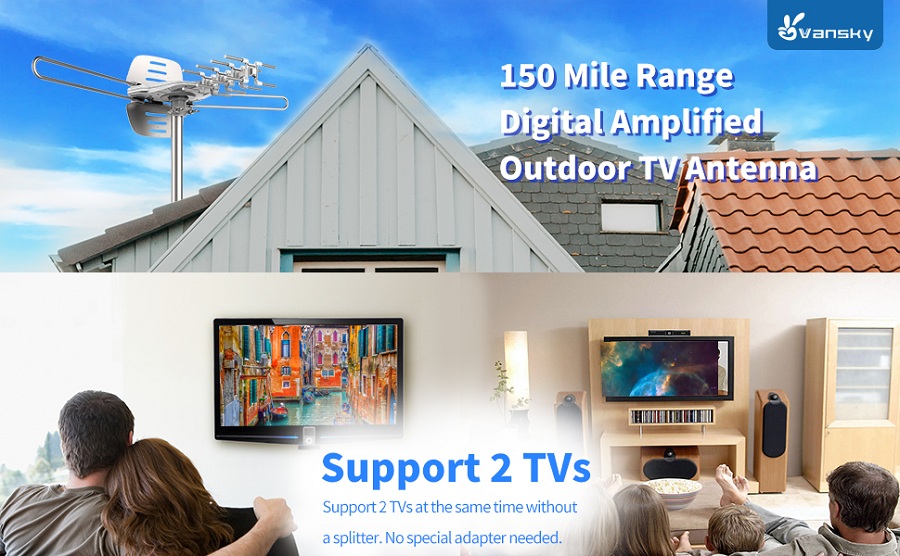 Vansky Outdoor Amplified HD Digital TV Antenna 150 Mile
The outdoor HD TV antenna is designed to receive digital TV UHF/VHF signals while providing high quality 1080 P HD picture. You can enjoy high definition
television without the high cost of monthly cable fee. With a built-in rotor, Turn a full 360 degrees using the infrared remote control.
Perfect solution for any rural or suburban areas. Outdoor TV antenna can be omnidirectional receive signal with 360 degree rotating, you can pick up TV
signals with much better reception than with a regular fixed or rabbit ears outdoor HD TV antenna.