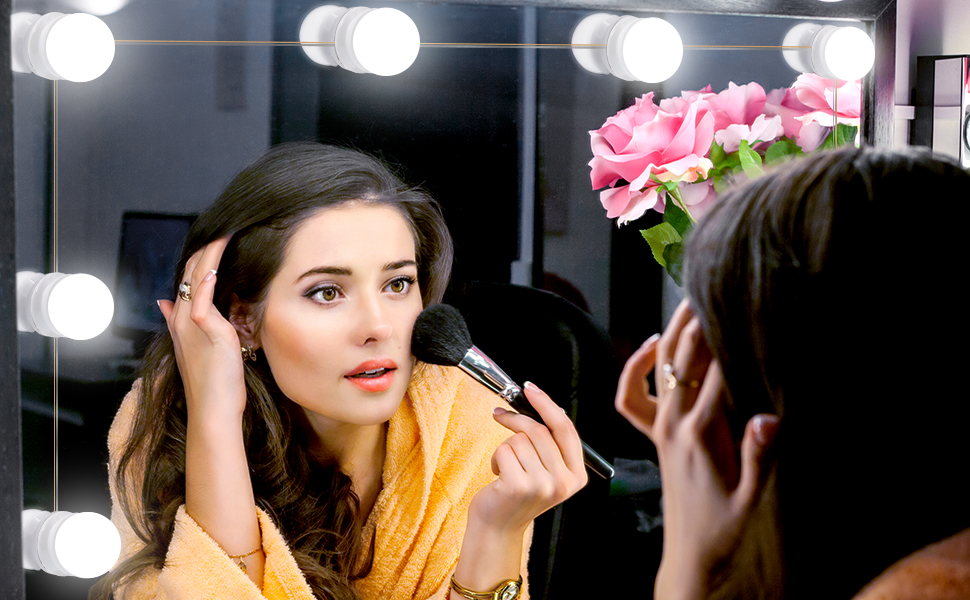 ---

Choose Vansky Makeup Lights Kit Get A Happy Makeup Experience
The Dimmable Vanity Mirror Lights allows you to see up-close and in detail, allowing for easy makeup application. It is great for checking your hair and makeup before you leave.
Vansky Makeup Mirror Lights Kit
- This energy-efficient LED Vanity mirror light comes in a sleek finish and white acrylic shade, creating a clean modern look for your makeup mirror.
- Unlike traditional incandescent light bulbs, these dimmable LED lights remain cool to touch even for extended periods of time. 10 Hollywood style lights give you even light distribution and a maximum lighting



How to install the vanity lights

- Mark the position with the size of the mirror

- Remove 3M glue and place the first bulb on the base as a base point

- Adjust the length of the wire by rotating the bulb

- Turn on the dimmer and adjust the brightness