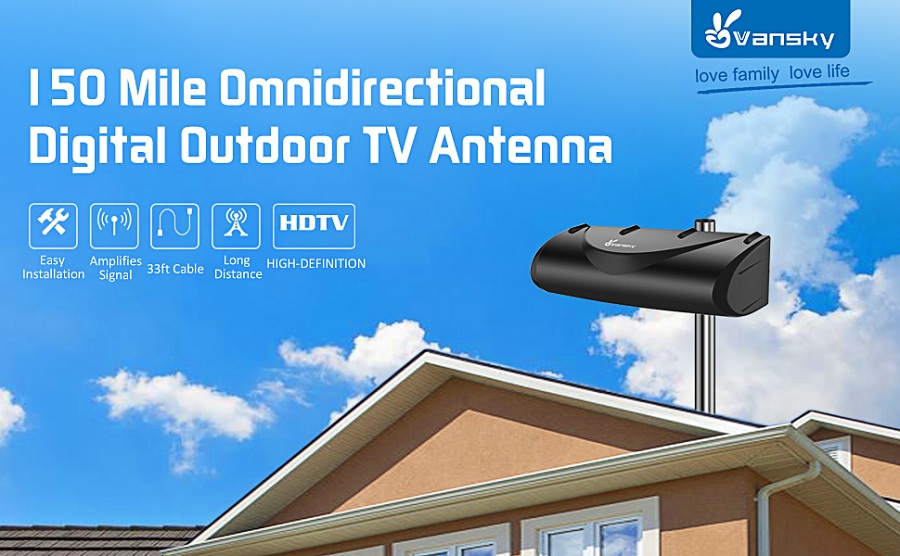 Vansky Outdoor Amplified HD TV Antenna 150 Mile Range
No need to use remote control to change the receiving direction for better signal with an old traditionl outdoor hdtv antenna. 360 degree omni-directional
reception outdoor TV antenna provides excellent receiving ability in different directions, no need to adjust signals by manual any more. HDTV Antenna will
receiving all broadcast signals over air for abosolutely free !!
The 1080p HDTV reception tv antenna ensures that you always have the highest quality content. Depending on your location, channels you can receive
include NBC, FOX, CBS, ABC, PBS, THE CW, QUBO, TELEMUNDO, UNIVISION, RTV, THIS TV, ION, ME TV and the weather channel.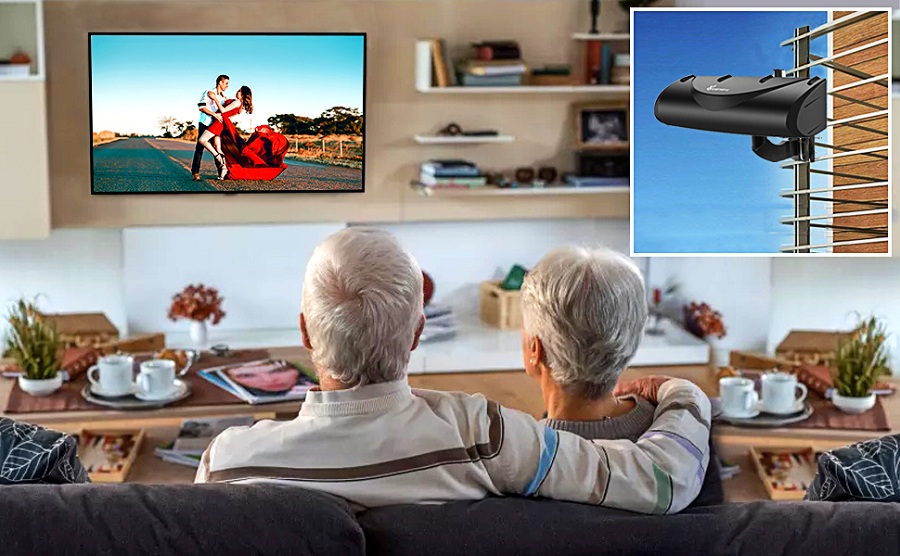 150 Mile Range Outdoor TV Antenna for Digital TV
●360 degree omni-directional reception. ●Build-in high gain low noise signal amplifier. ●Channels in crystal clear HD quality.
●150 mile long range with amplifier. ●High definition channels with UHF/VHF/FM signals. ● Pre-assembled antenna,set-up in minutes with no tools
●Anti-UV coating and waterproof design for durability. ● 33 ft longer coaxial cable for various places.
● Suggested placement: roof, balcony, attic, window,etc. ●Recommended to be mounted 30 feet above ground.


Some Tips You Need Know with Outdoor TV Antenna
- Test your antenna location before mounting by scanning TV channels.
- Place outdoor tv antenna higher to improve the reception of the broadcast signals.
- Face the antenna towards to nearest broadcast tower and avoid obstructions.
Package Includes
Outdoor HDTV antenna 150 mile / TV coaxial cable / Power supply kit / Mounting accessories / Adjustable stand 33ft coaxial cable / User manual / Service card
HDTV Antenna pole mount is excluded