Why You Can Choose Our Vansky Magnetic Dashboard Car Phone Mount?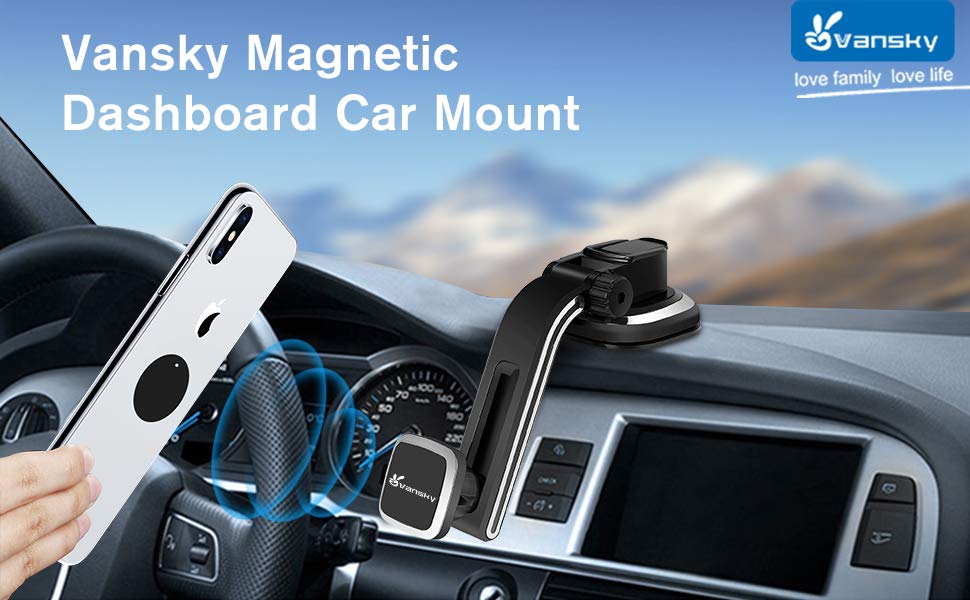 ---
Won't Block Your Driving View
360° rotate your phone and swivel your display as you please. Easy to install with the unique suction cup, just make sure to remove all air from underneath before locking the lever.
Adjustable Arm
With an adjustable arm, pivot up or down for optimal viewing height, this makes your smartphone will always remain in your preferred position.
Reusable
With a special reusable gel base under a suction cup, you may renew your suction cup at any time, just rinse it under warm water and let it dry.